Pattaya Hook Up Guide For Singles And Couples
Pattaya is a city that's notorious for its sex tourism. Yet, contrary to what most people think, you don't necessarily have to pay for sex here.
There are multiple ways to get laid in this city and that's exactly what this Pattaya sex guide will walk you through.
We'll cover a wide range of topics including the local hookup scene, kink culture along the best places to mingle with strangers.
This Pattaya Guide was last updated on 11 January 2022

Pattaya is considered a whore town with several red light areas and having the most infamous red-light district in Asia: Walking Street.
Even though prostitution and sex tourism are rampant in the city, there are plenty of singles and couples looking for genuine fun.
So continue reading if you'd like to find nightstands and sexual encounters in Pattaya without spending a dime.
***
Click a link to skip to that section. Don't skip any sections!
–
Girls in Pattaya
Pattaya girls come from all over Thailand, especially from the North East region: Isaan. Then you have Cambodian, Filipina and Russian girls.
Look And Physical Appearance
Since the girls in Pattaya are from all over Thailand, you have tall and slim girls as well as short ladies.
But what they have in common is the black hairs/eyes and tan skin.
Hardly you'll find shaped ladies here with curvy asses and big boobs unless they went for surgery. This means the standard is rather short ladies with slender and skinny figures.
Because the city's a beach town, you'll see them mostly in easy-going attire like Jeans, t-shirts, or a simple dress.
Attitude And Values
Pattaya girls do their best to provide for their families. It's one of the reasons why they're very hard-working and diligent in their jobs.
However, they are easygoing and enjoy life without thinking too much about the future.
If you have confidence and money then you can sleep easily with most girls in the city.
Sexuality
The city has a reputation as the world's sex capital, making it only natural that the girls here have an open mind on sex.
However, don't expect to have sex easily because they enjoy it. it's simply the easiest way for them to lock you down in a relationship.
And when it comes to sexual behaviors, don't expect the girls here to be adventurous but rather shy and submissive.
Summary of Pattaya Girls
3 traits: The women in Pattaya are hard-working, sexually open-minded, and with modern views.
2 tips: Be kind and gentle as they like guys who treat them with respect.
1 fact: Pattaya girls are the easiest Thai women in the country.
Men in Pattaya
Pattaya men have a manly and respectful nature that women who yearn for tough yet thoughtful guys will relish.
Look and Physical Appearance
Men in Pattaya come from all over Thailand to work in the tourism sector. Typically, they all have dark eyes/hair, are short and thin.
Unlike the men in Bangkok, you won't find Chinese look Thais here and don't expect muscular physic either.
The positive part about their thin physiques is they don't gain much weight even when they're much older.
When it comes to fashion, most guys in Pattaya dress cheaply and comfortably.
Attitude and Values
Famous for being laidback and happy go lucky, Pattaya men are always looking on the bright side. They avoid negativity and focus on staying positive.
Although they're fun-loving, they're somewhat shy when it comes to strangers. But that doesn't last for long.
However, they don't get too serious when dating and generally don't want to commit to just one person.
Sexuality
Pattaya men love having casual sex, and it's not surprising that 26.9% of them start having sex early, even before they turn 15.
Moreover, 26.2% of 15-19-year-olds have already had sex with 5-9 people. While 35.7% of those in their early to mid-20s have had at least 10 partners.
On the other hand, that means that the majority have only had a few sexual encounters.
So, you can try someone less experienced if that's your type. Likewise, you can choose someone who's more experienced to make hookups less awkward.
Summary of Pattaya Men
3 traits: Pattaya guys are happy-go-lucky, fun-loving, and always look on the bright side.
2 tips: To appeal to Pattaya men, go for an overall feminine look and attitude.
1 fact: The majority of the men in Pattaya are womanizers.
Sex Life And Hookup Culture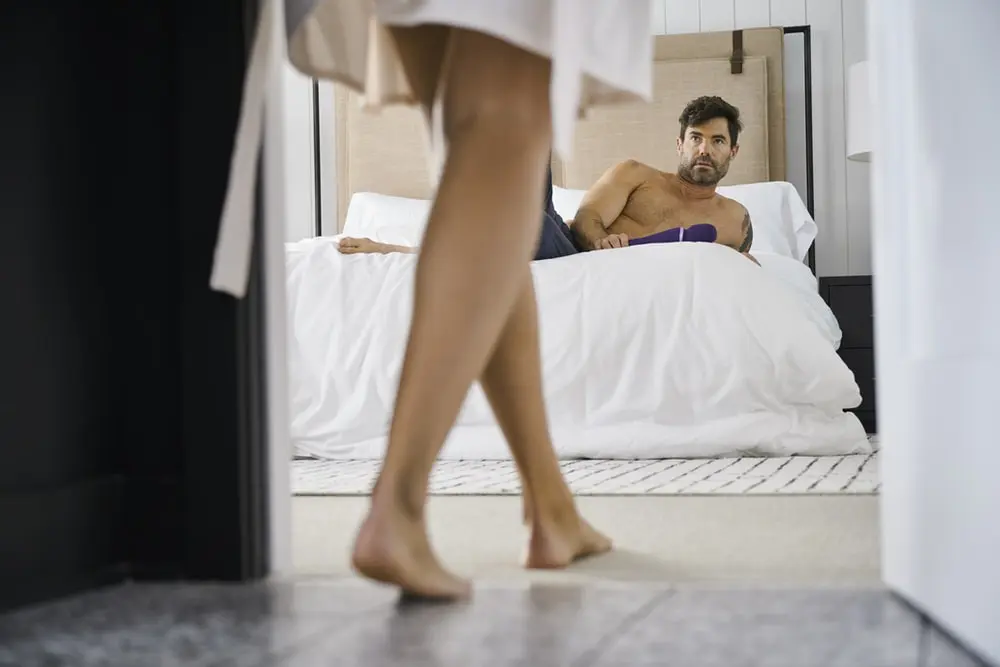 Pattaya is Thailand's most liberated city, and therefore, the locals indulge in sex. You'll find singles eager to hook up and couples into swinger activities.
Overall Mindset About Casual Sex
People in Pattaya see casual sex the same way you have daily meals. It's normal, it's fulfilling, and a necessity to enjoy life.
Having sex with multiple partners is the norm rather than the exception.
Swinger Activities in Pattaya
You won't find any sex clubs in Pattaya. However, there are plenty of sex parties hosted privately.
Just get in contact with Pattaya's members on Adult Friend Finder and it won't take long before someone invites you to a sex party.
The community is friendly and welcoming forward new members. Just let them know you're new in town.
And don't forget to bring some booze to any party.
Is It Easy To Hook Up in Pattaya?
Pattaya's one of the easiest destinations in Thailand for casual sex. Every foreigner's got a great chance to pick up even with little effort.
Where to Meet People For Sex in Pattaya
Pattaya has a reputation for naughtiness and offers numerous sexual opportunities.
This means then you wouldn't find yourself short on places if you are searching for sex in Pattaya.
1. Sex Dating Online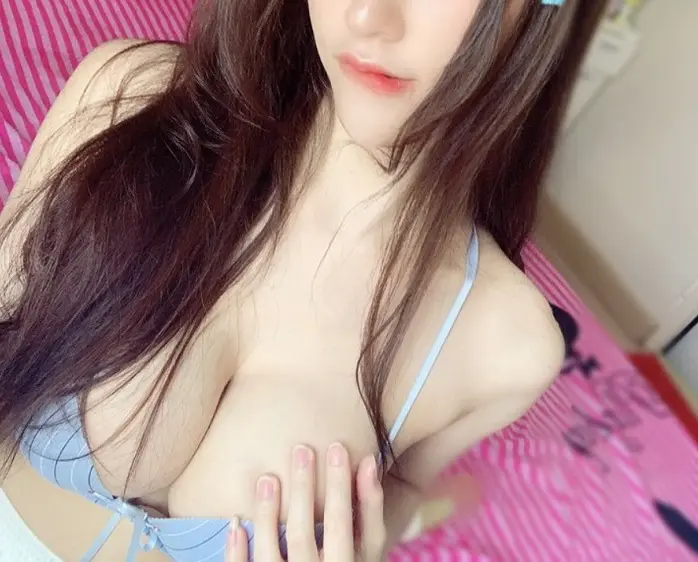 Finding sex in Pattaya is extremely easy, but more often than not, you have to pay for it.
If you are looking for genuine casual hookups with people who love to get naughty, then hop on to Asian Match Mate. It offers you the best way to connect with horny singles and couples.
We've written a few tips to find hookups online that will help you to get laid.
2. Nightclubs and Bars
If you want to enjoy the nightlife of Pattaya, there are many exciting venues on every other street for party-goers and horny people.
So let's see some of the best bars and nightclubs in Pattaya for hookups:
• Mixx Discotheque – Located on the 3rd floor of Bali-Hai Plaza, this nightclub offers a glamorous and glitzy atmosphere for all party lovers. There you'll find Russians, Westerners, and Thais.
• Pier Disco Club – Located at 190 Walking St, another club that attracts local young party-goers.
• Best Bar – Located at Soi 8, the name of this bar more than lives up to its service. It is an ideal singles nightlife bar where you can not only meet new people but also grab some affordable drinks.
• Beer Garden – Located at Beach Rd, this bar is an ideal spot to mingle with tourists.
• Marine Disco – Located at Walking Street, this is one of the most famous and oldest nightclubs in Pattaya. Visit after midnight.
• The Roof Pattaya – Located at The Avenue, if you want to meet mature Thai women then this is a good place.
But make sure to learn how to hook up with cougars before your visit.
The best nightlife in Pattaya is offered in the main red-light district, The Walking Street.
It is known to be one of the wildest party streets you could find all across Thailand due to its numerous go-go clubs, nightclubs and bars.
Yet, be careful to visit nightclubs like Insomnia or bars like IBar because is full of freelancer girls looking for customers.
Alternatively, if you're on a budget, then consider heading to Soi Buakhao. It offers a similar level of craziness as Walking Street, but it's much lighter on the pocket.
3. Strip Clubs
The Go-Go bars in Pattaya drench with excitement.
Overall, there's no denying that you'll have plenty of fun at Pattaya Go-Go bars. But you also need a lot of money, and if you're inexperienced the dancers might even scam you.
So if you don't want to deal with all of that then adult cam sites like Strip Chat may be a better option for you.
With that being said, here are the best strip clubs in Pattaya:
• What's Up – Located near Walking Street, this strip club has the hottest strippers in Pattaya. Not cheap, but worth a visit.
• KitCat Lounge Club – Located at Thappraya Rd, this stylish gentlemen's club is known for its award-winning interior, erotic lighting and of course, gorgeous girls who are sure to keep you entertained. The beers during happy hours are also quite affordable at only 79 baht.
• Moulin Rogue – Located at Walking Street, this club has a free entrance and opens at around 8 pm till late.
You can find foreign girls here and even free vodka shots at times. What more could you ask for from a strip club?
4. Sex Clubs: Swinging And Sex Parties
You're not going to find swinger clubs in Pattaya because apparently, they are illegal in Thailand.
Your best bet is to get in contact with like-minded people on a popular adult site like this one. You can sign up for free and see if it fits your needs.
5. Trans Friendly Gay Venues
Pattaya is nothing short of a paradise for transgender people. You can find more than enough venues to hook up with ladyboys.
Starting from the 69 Bar at the Bang Lamung District, it is an open-air venue that is popular among visitors who want to grab a drink, relax and mingle with ladyboys.
Apart from that, if you're around Soi 8, then you can head to King's Bar where you can find a mix of girls and ladyboys to chill with.
Lastly, you can also use trans dating sites to connect with ladyboys in Pattaya.
6. BDSM Clubs
Knowing how common sex is in Pattaya, you'd definitely find people who would be down for BDSM.
If you are searching for a dedicated fetish club in Pattaya then visit The Castle that is located at 3rd Road. From playrooms to slaves, and mistresses, you can find all you need there to unleash your kinks.
Apart from that, bar girls and escorts might also be down for some bondage fun as long as you pay them extra.
And if nothing works out, Alt.com can help you connect with a large community of BDSM lovers.
7. Hookups During The Day
Pattaya is known to be a paradise for singles during the daytime due to its growing hookup scene.
You can start as early as 9 am and hit some popular cafes near the Bang Lamung District to catch people for breakfast dates.
Apart from that, Jomtien Beach is a must-visit as it is always crowded with a mix of both locals and foreigners.
There are also numerous bars and restaurants in its vicinity so you can go to grab a bite with someone just met on the beach.
While you're at it, large malls like Royal Garden Plaza and Central Festival Plaza are also worth visiting to mingle with strangers.
Lastly, if you want to score a fit date then consider going to large gyms like the Castra Gym.
As unconventional as it may sound, gyms can often be a better place than nightclubs to find potential dates and hookups due to the lack of competition.
Sugar Daddies & Sugar Babies in Pattaya
Let's face it, hooking up in Pattaya isn't a challenge. You'll find horny locals left and right who are down to fuck.
But the majority of them wouldn't be able to hold intelligent conversations due to their lack of education.
Sure, you might enjoy the sex, but don't expect quality companionship from them.
So wouldn't your stay become so much better if you can find a sexy partner who has a personality outside the bedroom?
Imagine yourself in an arrangement in which you can get both friendship and intimacy without the drama that comes with typical relationships.
The best way to achieve that is to get into a sugar relationship. Sugar dating is common in Pattaya, but finding an intelligent companion still remains a challenge.
Fortunately, there are several sugar dating sites where you can find hot and educated girls.
Browse through profiles of different potential partners and find the one that's most compatible for you.
Best Places for Outdoor Sex
Pattaya is famous for its sex tourism, so you'll find people wanting to try all sorts of things.
That's why it's worth knowing some creative outdoor places for sex in Pattaya:
• Nong Nooch Tropical Garden – This park spans over 500 acres, so you're bound to find a corner. But remember that it closes after 10.

• Jomtien Beach – It's a long beach on the outskirts of Pattaya. At night is deserted.
• buddha Mountain – You can see all Pattaya from up there. Go early in the morning to have private time.
Best Hostels And Sex Hotels in Pattaya
Pattaya is one of the best cities in Thailand if you're after sex and parties. However, your experience can also be heavily dependent upon the hostel you stay in.
Therefore, here are the best party hostels in Pattaya:
Similarly, whether you want to have some fun time with your partner or your fuck buddy, the right hotel can surely set the mood and make sex more memorable.
Here are the 3 best erotic hotels in Pattaya:
Safe Sex And Pattaya Clinics
As easy as finding sex in Pattaya is, your sexual health should always come first.
Use a condom every time and check periodically yourself and your partner in a local clinic.
You can visit the Pulse Clinic or Loma Clinic that are specialized in STDs checkups.
I hope this Pattaya sex guide is been useful. Enjoy the city.