Where To Find Couples For Hookups
Does the idea of hooking up with a couple turn you on? If so then you must be wondering where to find couples eager to have sex with you.
The good news is thanks to the internet is never been easier to hook up with couples.
And because open relationships and swinging activities are becoming more and more popular all over the world, no matter where you live, there are couples out there eager to have sex with you.
To help you, we have created a list with the 6 best places where to find couples for hookups.
Best Places to Meet Couples For Hookups
1. Hook Up Sites
Even if you live in a conservative country, with just a few taps you can find couples near you for casual sex.
We've already reviewed the best hookup sites and apps to find couples. But if you can't bother to read it, Adult Friend Finder and Swap Finder are the way to go.
Adult Friend Finder is designed for people looking for no string attached sex relationships. There you'll find horny singles and couples eager to hook up.
Instead, Swap Finder is focused on couples who want to swap partners.
Just sign up for free, create a profile and start to chat with couples you're into. Once you feel ready, just meet up.
2. Polyamory Apps and Sites
Adult dating sites have a huge user base but the couples there are looking for only hookups. In other words, they are swingers.
So if you want to make your search wider then you can't go wrong with these polyamory apps and sites.
And speaking of polyamory, most people mistake polyamory and swinging to be the same and often use them interchangeably.
However, there is a slight difference. Swinging is purely about forming sexual ties with other couples. On the other hand, polyamory isn't only limited to sex.
Let's say if you and your swinging partners develop feelings, then that develops into a polyamorous relationship.
3. Swinger Clubs
What better place is there to find horny couples than swinger clubs?
If you're curious whether there are any swinger clubs in your city, then we've got you covered in our city sex guides.
Just search for the city and in the menu click on "Where to Meet People For Casual Sex". There is a section dedicated to swinger clubs.
However, before visiting any lifestyle club, always check in with their management first.
Why? Well, most swinger clubs have strict dress code policies and regulations.
And if they think you don't meet the criteria, you wouldn't be allowed to enter the premises. So the last thing you want is to get turned down at the door and get sent back home.
4. Online Communities
If you're too nervous to interact with swingers in real life, then why not resort to online communities?
It's possible to find swinger communities both on adult dating and polyamory sites that we've talked about above. But if that isn't enough for you, then forums like Reddit wouldn't disappoint you.
The chances are that a single search on Reddit would be enough to lead you to numerous subreddits dedicated to swingers like this one.
Browse through the posts to find links that would lead to online communities of open-minded couples in your area.
5. Tantra Workshops
Most people do not know about this but Tantra classes are one of the easiest places to find swingers.
But you might be wondering that what's Tantra, to begin with?
Well, they're classes hosted by the Buddhist and Hindus in which they weave sexuality with spirituality.
Sounds too confusing? Let's just say that the participants of the class engage in gentle sexual activities with each other.
You read it right, it doesn't exclusively have to be your partner.
So it's fair to say that Tantra workshops are full of couples who want to add a new depth to their love life.
6. Private Sex Parties
Every city hosts its fair share of private sex parties, but the real challenge is to find them.
What you can do is to visit the online communities mentioned above and see if there are any events in your area.
We're certain that you'll find connections sooner or later that would help you get an invitation to these parties.
6 Tips For Couples Hooking Up Regularly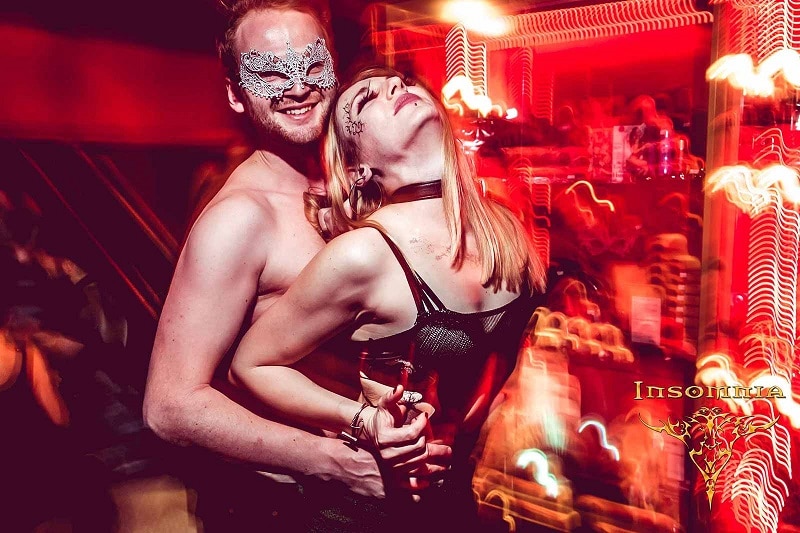 Whether you hook up with couples regularly or plan on doing it for the first time, keep the following tips in mind:
1. Communicate Openly
The key to having a successful sexual experience is to communicate openly.
This includes not only communicating with the couple you're about to hook up with but also, your partner.
Ideally, before you begin, sit in a group, with each party talking about their turn-ons and turn-offs.
2. Take it Slow
If you're meeting a couple to hook up for the first time, then take it slow. It's common to feel nervous the first time.
So we ideally recommend couples take some time to discuss their fantasies.
Browse through porn sites to get in the mood, and begin only when your nerves have calmed down.
3. Establish Boundaries
Swinging is all about trust, so before you hook up with other couples, set some ground rules.
If there's a specific thing that you or your partner does not like, make sure the other couple knows about it.
Some swingers only prefer oral sex, while others might even like going for anal. So talk to know more about the comfort level of each other.
4. Practice Safe Sex
Needless to say, safety comes before everything. Just because you're hooking up with a couple, doesn't mean there's no risk of catching STDs.
So whether you're going to swinger clubs, or privately meeting a couple, always carry a pack of condoms. Don't depend on someone else.
And if you plan on regularly hooking up with the same couple, both of you can also discuss the possibility of routine STD check-ups.
5. Follow the Etiquettes
Swinger clubs, sex parties, and other such places have their own set of rules. So before visiting, make sure to fully get yourself acquainted with the guidelines.
You can contact the host of the venue/party or do some research online. You'll easily find information to prepare in advance for.
And if you still have any doubts, then clear them upon your arrival by speaking to the host.
6. Establish a Code
Always set a codeword with the couple you're hooking up with. Especially, if you plan on getting kinky with them.
It's easy to feel uncomfortable in the heat of the moment without knowing how to get out of the situation.
So the last thing you would want is to make the experience awkward and unnatural.
Setting a few codewords can let your partners know how you're feeling and what to do next.
How Do You Know if a Couple Wants to Hook Up?
There's no sure-fire way to tell if a couple wants to hook up unless you directly ask. However, you can try making an educated guess by observing the way they're acting around you.
Are they overly friendly and perhaps, even touchy? If so, then there is a possibility that they're into it.
Still, there's no guarantee. So another thing you can do is to bring up the topic of swinging in front of them.
If they're interested, they would continue the discussion. If not, then well, they might just go away in disgust – but at least you tried.
RELATED ARTICLES