Mexico Hook Up Guide For Singles And Couples
If you're looking to get laid in Mexico and want to enjoy great sex experiences, this guide offers updated information, tips and guidance.
We'll show you how to hook up with singles and couples no matter your age, sexual interests, or type of relationship you're after.
From one night stand to find a regular fuck buddy, there are several opportunities to have sex in Mexico.

The Mexico Guide was last updated on 16 April 2021
Mexico is a great country for people that love beautiful beaches and like spicy food. But it's also one of the best countries to hook up in North America.
It's hard to say if it's better to hook up in the United States or in Mexico because they are two different things.
Mexico is a laid-back destination where you'll find hot girls and guys that love to party. And when it comes to sex, they are "mucho amor caliente".
There are also nudist resorts and some sex clubs for couples that enjoy a swinger lifestyle.
–
• Gender Ratio: women vs men – The Mexico gender ratio is 96 male for every 100 females. Meaning the hookup scene favors men.
• Number of Sex Clubs – 11 swinger clubs, 87 strip clubs, 11 nude resorts and 0 BDSM club.
–
***
Contents
Click a link to skip to that section. Don't skip any sections!
***
Best Cities in Mexico To Get Laid
Top Mexican destinations for casual sex and hookups
Girls in Mexico
Look, values and sexuality

Men in Mexico
Look, values and sexuality

Sex Life & Hook Up Culture
Casual sex, swinging activities and hooking up in Mexico
Where to Meet People For Casual Sex in Mexico
Hookups, sex dating, swinging, orgies, strip clubs, transgender and BDSM
Adult Hotels And Hostels
Best hostels for hookups and erotic hotels in Mexico
Safe Sex And Clinics
Play but stay safe
–
Best Cities to Get Laid in Mexico
• Mexico City Hook Up Guide – The entertainment hub of Mexico. Whether you want to bar hop, enjoy the clubbing scene, or even swing, Mexico City wouldn't disappoint you.
• Cancun Hook Up Guide – Famous for its beaches, nude resorts and the "Party Zone" area. You'll find a good mix of both locals and foreigners in Cancun to hook up with.
• Tijuana Hook Up Guide – This city is the ultimate destination for sex tourism among Americans.
Moreover, you'll also find a diverse selection of venues that includes nightclubs, strip joints as well as swinger clubs.
• Guadalajara Hook Up Guide – Known for being the birthplace of tequila, the locals are a bit conservative, but only when they aren't drunk.
Take a couple of shots, speak a bit of Spanish and they'll be in your bed in no time.
• Hermosillo Hook Up Guide – One of the hottest cities in Mexico, but the people here are even hotter. The locals love to party all night. So you'll have a fair chance to hook up.
Girls in Mexico
Mexican girls are well-known all over the world for their seductive looks and hot bodies.

Look And Physical Appearance
Mexican women are likely to have brown hair than blonde cause they're Latinas. It's the same for their eyes, as brown is more frequent than blue or green.
They have voluptuous bodies, too, with large boobs and rounded butts. Then again, they're short as they stand 5'1-5'2 tall.
While they have a dressy-casual style, they're always neat and chic. They especially like to glam it up at night in sexy dresses and makeup.

Attitude And Values
Due to their culture, girls in Mexico are raised to be caring and thoughtful. It's why they take good care of their loved ones and like to cook for them.
In fact, they stay with their family up until they marry. Aside from that, they're also superstitious since they believe in mystical things like ghosts and spirits.
Apart from that, country girls are conservative and date with old-fashioned views. Meanwhile, city girls are relaxed and have open minds about sex.

Sexuality
At this point, Mexican girls get into sex in their late teens. This study on Mexican women says that they start having sex at 17 years old.
However, there is a whopping 30.5% of high school girls that never had sex as reported in this study on Mexican Sexual Behavior.
With this in mind, there is a part of Mexican girls still traditional about sex while the majority are open-minded. So, it's pretty easy to find a virgin girl in Mexico even in their 20s.

Summary of Mexico Girls
3 traits: Mexican girls are caring, thoughtful, and take good care of their loved ones.
2 tips: To charm the women in Mexico, respect them and be direct since they go for manly guys.
1 fact: Mexican women are always late.
Men in Mexico
Women will enjoy their time being chased and wooed by strong and attractive Mexican men.

Look and Physical Appearance
Having deep Hispanic links, Mexican guys are mainly brunettes, yet some have dark blonde hair. As for their eyes, they have different shades of brown.
They're about 5'8-5'9 in height, and their figures vary from lean to toned when they're young. Yet, by their 30s, they turn thick and chubby.
All in all, they're quite vain and do their best to look nice each day. In light of this, they use hair gel, vibrant button-down tops, and fancy shoes.

Attitude and Values
In the first place, men in Mexico are in touch with their feelings. For this reason, they're not shy at all about being romantic and loving. They even get jealous quickly.
At the same time, they have a rough side too and swear a lot. Besides that, they like to make jokes with double meanings and find sex jokes really funny.
Although they have serious relationships, they're the type to jump from one girl to the next. Guys from the big cities are more modern and like hookups.

Sexuality
As said in this study, more than half of Mexican men are sexually active before they get out of high school.
Furthermore, this study on Sexual Debut in Mexicans states that most young guys practice safe sex as 53.2% of 12-17-year-old guys use condoms.
Even with their religious views, the men in Mexico love having sex as teens. Moreover, the younger guys are using rubber to not get their partners pregnant.

Summary of Mexico Men
3 traits: Mexican men are in touch with their feelings, romantic and loving.
2 tips: To appeal to Mexican men, be sexy but not too much, and play hard to get at the start.
1 fact: Men in Mexico are close to their mothers.
Sex Life And Hookup Culture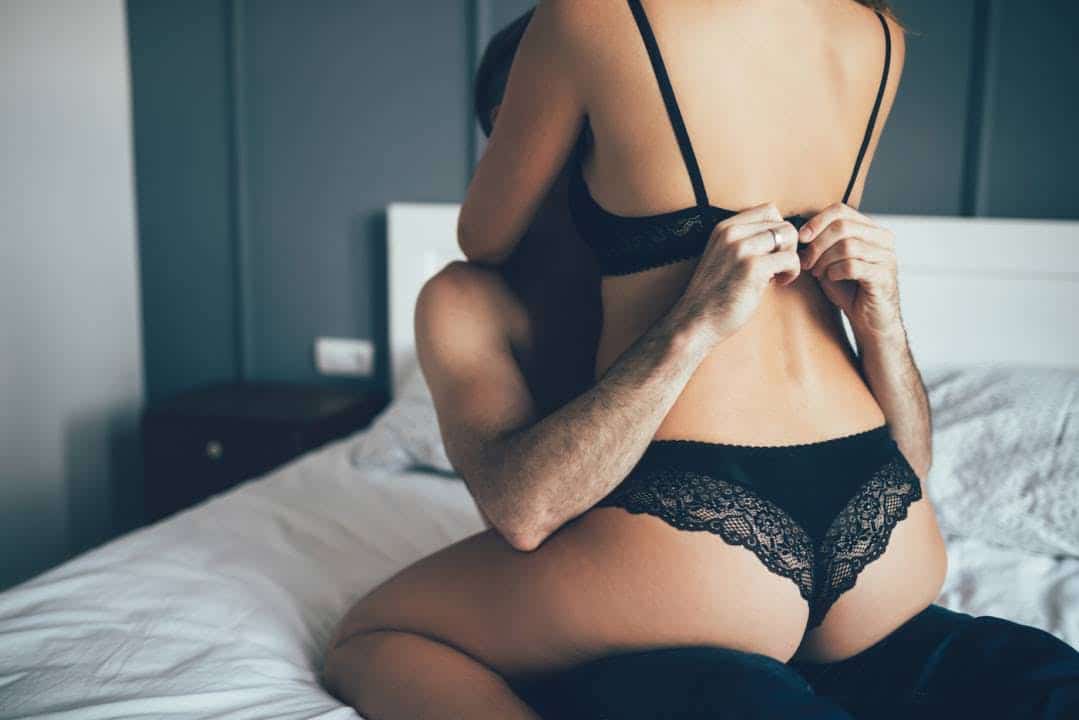 Mexican people are satisfied with their sexual life because they indulge in sexual activities often.
They prefer to explore intimacy with a stable partner but don't mind hooking up sometimes.

Overall Mindset About Casual Sex
Since it's a Catholic country, Mexico is generally traditional about sex. But due to modernization, there are plenty of Mexicans who are now more open about casual sex.
The most welcoming Mexican cities forward hookups are Tijuana, Mexico City, and Cancun.

Swinger Activities in Mexico
Swingers will have a great time with over 20 swingers clubs and resorts in Mexico. most of them are in Cancun and Mexico City.
They have weekly themed parties and swinger beach trips and cruises. There are also lots of LGBT clubs to fit all kinds of guests.
Almost all of the sex clubs are for members only, and you'll have to pay 200 MXN up to 1,500 MXN to enjoy naughty events.
Some of their features are pools, buffets, bars, dance floors with live DJs, and saunas.

Is It Easy To Hook Up in Mexico?
Given that it's a religious country, your odds are based on how open the cities are towards sex.
For the highest chances to get laid, go to the sexually liberal Mexican cities.
Where to Meet People For Sex in Mexico
Famous for its sex tourism and nude resorts, let's explore the best places and ways to get laid in Mexico…

1. Sex Dating Online
If language barriers are getting in your way of hooking up with locals in Mexico, then try Adult Friend Finder.
It is the largest sex dating platform where people only care about one thing: sex. And whether you can speak Spanish or not – it doesn't matter. What matters is to be horny.

2. Night Hookups in Nightclubs and Bars
It wouldn't be an overstatement to say that Mexico truly has a diverse nightlife.
To begin with, you may have heard before that Mexicans love to party. But if you'd like to verify that statement, then head towards Mexico City.
It is the entertainment capital of the country – and even though it's a big city, its nightlife skews on the cheaper side.
The La Roma, Polanco and Condesa neighborhoods in Mexico City offer the highest chances of finding hookups.
Alternatively, you also have the option to visit Cancun. The city is not only famous for its naturism, but also among those who want to satisfy their hedonistic hankerings.
In particular, the Punta Cancun neighborhood offers such an intense nightlife scene that people refer to it as the Party Zone.
Although the clubs there charge a high cover fee, it's worth every penny due to how easily you can find a one night stand.
Speaking of sex, Tijuana is one of the most visited cities among Americans for sex tourism.
Stay somewhere near Avenida Revolucion in Zona Centro and it won't be long before you find a steamy session.
Lastly, although not as great as the options above, Guadalajara is also a decent proposition. It is the birthplace of tequila so needless to say, the people love to drink there.
If you're a backpacker then head towards the famous bars in Centro to hook up with U.S expats.

3. Everyday Life Situations
Beach and pool parties are the best places to meet singles in Mexico.
Start from Playa Chac Mool Beach or Tulum Beach in Cancun. During the day the competition is also lesser as most people are resting after a full night of partying and sex.
And if you prefer staying indoors, then Cancun also hosts a plethora of nude resorts to indulge in sex parties.
Similarly, Tijuana also pretty much has the same dynamics with Playas de Rosarito and Playas de Tijuana being the best spots to flirt with half-naked people.
But that's not it, because the El Colorado beach near Hermosillo wouldn't leave you disappointed either. As hot as the city is, the people there are even hotter.
Alternatively, if you want a change of scenery, then although, Mexico City doesn't have any beaches, the people there are quite receptive to flirting.
Go to crowded areas like Santa Fe during lunchtime and all you have to do is take the initiative.
Pretty much all the cafes and restaurants in that area are full of open-minded people who'd be down to have some fun.
In a nutshell, the following are the best options for the daytime game:
Nude resorts
Beaches
Pool parties
Cafes
Restaurants
All in all, if you know how to speak Spanish, then hooking up in Mexico is as easy as it gets. And even if you can't, then you'll still find plenty of foreigners to engage with.

4. Sex Clubs: Swinging And Sex Parties in Mexico
Thousands of couples visit Mexico every year and a large number of them are also into swinging.
Some of the best swinger clubs in Mexico can be found in its capital, Mexico City.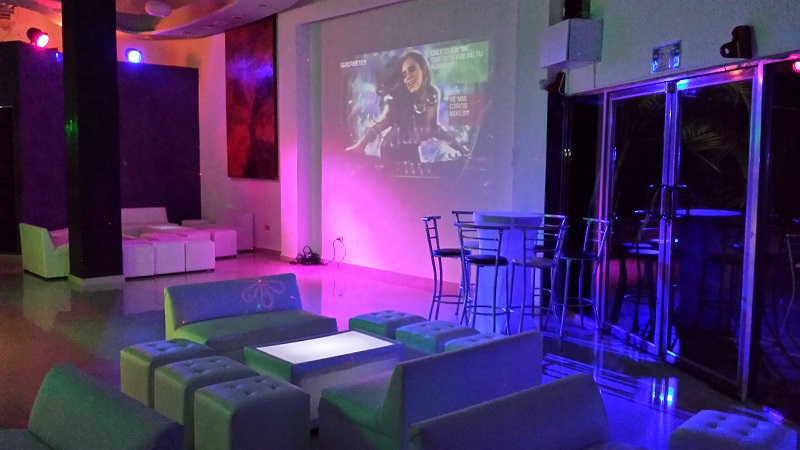 Alternatively, Tijuana and Guadalajara also have some decent options but don't expect them to be on par with the cities in the U.S.
Although there aren't any swinger clubs in Cancun – there's still a fair chance of finding couples who'd be interested in playing.
In particular, check out the nudist resorts in Cancun and in no time, you'll connect with like-minded people.

5. Transsexual And Transgenders
Although it isn't difficult to meet trans in Mexico, the problem is that they're often into prostitution.
This is especially the case in tourist cities like Cancun and Tijuana.
Instead, you may have better luck hooking up with transsexuals in Mexico City.
Head to one of its LGBT-friendly bars – and if you're lucky, you might just find some T's party there. Yet, there's no guarantee for it.
Overall, the best option for you to find transgender in Mexico is by signing up on the best transgender hookup sites out there.

6. Strip Clubs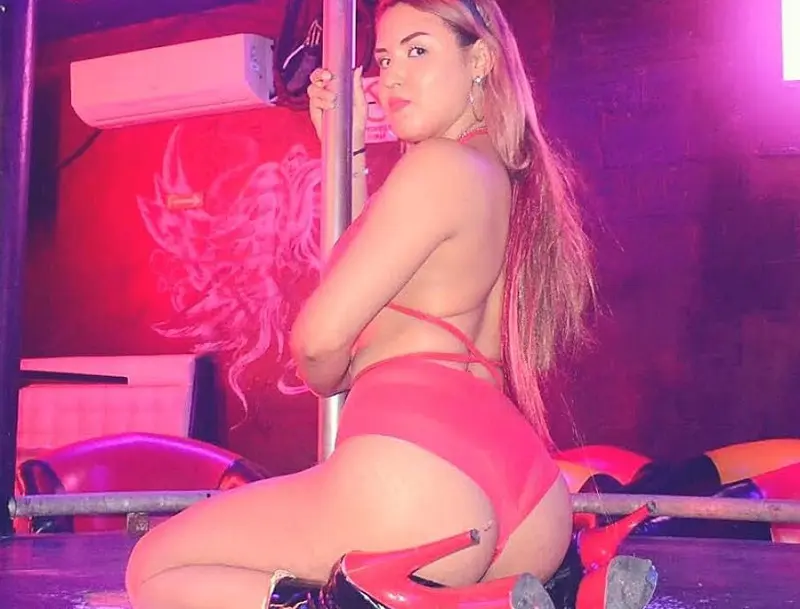 Prostitution is legal in Mexico, so it isn't surprising why most of the strip clubs are brothels in disguise.
If a dancer appears to be overly friendly and tries inviting you to a "backroom", then don't get too excited.
Once you have sex with her, she'll demand a ridiculous amount of money.
With that said, there are a couple of decent strip joints in Mexico City but they are incredibly expensive.
Before you get any services such as a lap dance, make sure to pre-pay, or you will be ripped off.
The same goes for the gentlemen clubs in Tijuana. Barkers often lure tourists and then overcharge them, so be on your guard.
Adult Hotels And Hostels
You can find plenty of posh adult hotels in Mexico City, but if you want to spice up your stay then there are better options for you.
Consider staying in a nudist resort in Cancun for a change of scenery, and you won't be disappointed.
Want to know more? You can read all you need to know about the best nude resorts, hotels and hostels in Mexico in our Mexican hook up city guides.
Safe Sex And Clinics
Without insurance, the cost of STD checkups in Mexico can be ridiculously high and can even reach $400.
Instead, purchase a $5 pack of condoms and fuck while keeping your sexual health safe.
In case you're searching for the best sexual health clinics in Mexico, then check out the Mexican sex city guides.
This concludes the Mexican sex guide. Have fun and hook up as much as you can.