Singapore Hook Up Guide For Singles And Couples
If you are after sexual encounters, intimacy, or simply want to get laid in Singapore, you'll find all the info you need in this guide.
Yet, you won't find topics about prostitution or sex tourism, but only tips on how to hook up in Singapore and the best ways to experience intimacy.
This guide is been written for single men and women as well as couples who are looking for sex partners (casual and not), explore sexual kinks, or find to find an intimate relationship.
Read more if you would like to have a nightstand, sexual encounters, intimate moments or find sex partners in Singapore.

This Singapore Guide was last updated on 23 March 2022

Singapore is a high fly city in Asia with a diverse local population comprehending Chinese, Malaysian and Indian ethnics. Plus there are millions of expatriates living and millions of tourists.
Those are a few factors that make the city open-minded forward sexual encounters without judging or insulting anyone.
As a matter of fact, the Singapore hookup apps and sites have plenty of horny people down for a fuck.
But don't expect to get laid easily without paying for sex if you venture into the city nightlife. There are too many prostitutes out there and the locals usually hang out in big groups making it hard to mingle.
Keep reading if you want to hook up in Singapore regularly and without much effort. And don't shy away to add your experiences and suggestions in the comment form at the end of this guide.
Contents
Click a link to skip to that section. Don't skip any sections!
***
Girls in Singapore
Look, values and sexuality

Men in Singapore
Look, values and sexuality

Sex Life & Hook Up Culture
Casual sex, swinging activities and hooking up in Singapore
Where to Meet People For Casual Sex in Singapore
Hookups, sex dating, swinging, orgies, strip clubs, transgender and BDSM
How To Find The Ideal Girlfriend in Singapore
Find friendship, intimacy and a lover without the drama of a typical relationship
Hostels And Sex Hotels in Singapore
Best hostels for hookups and sex hotels in Singapore
Safe Sex And Clinics
Play hard but keep safe
–
Girls in Singapore
Blended from Chinese, Malay, and Indian genes, the multicultural Singaporean women will appeal to those who like sweet and exotic looks.

Look And Physical Appearance
Hailing from numerous Asian backgrounds, Singaporean girls are of mixed races, leading to their different but distinct skin colors, body shape and fashion style.
You have the Chinese-Singaporean who have white skin and slim bodies. Malaysian-Singaporean tends to be more generous with body curves while Indian-Singaporean ladies have tan skin and unique face lines.
If you are into tall girls, go for the Chinese while Indians and Malaysian mixed blooded Singapore girls are smaller.
Fashion-wise, they all are up to date with the trends with the Chinese sexier than the other ethnics group.

Attitude And Values
Familiar with diverse crowds, the women in Singapore are friendly and chatty. They're outgoing and enjoy having conversations with foreigners and strangers alike.
When it comes to their jobs, they're very hard-working and dedicated. Almost all of them have a focus on improving their careers.
As for dating, a large number have old-style views indifferently from their ethnics and prefer same race relationship.

Sexuality
Even if they can't be as open as they want to be about sex, 67% of girls in Singapore accept and think of casual sex as normal while 60% don't feel guilty about it according to this study.
Most women in Singapore want to settle down and make a family, but in the meantime don't mind having casual sex with strangers.
There are several married women who are into a sexless marriage, and as you can imagine they are open to sexual affairs. You'll find them online on discreet adult dating sites like this one.

Summary of Singaporean Girls
3 traits: The women in Singapore are friendly, hard-working, and focus on their careers.
2 tips: To get the interest of girls in Singapore, dress nicely and compliment them. Start with small talk to make them feel comfortable when you approach them, and then chat about their hobbies and culture.
1 fact: Singaporean women prefer guys who are taller than them.
Men in Singapore
The gentle and sweet men in Singapore have Western and Asian values that romantic women might find attractive.

Look and Physical Appearance
As the product of three cultures' fusion, Singaporean men have varying features that set them apart from other Asians.
You'll find Chinese/Singaporean men taller and whiter than Malaysian or Indian races. Yet, no matter the race of Singaporian men, their hair is typically black, along with their eyes.
Regarding the penis size, there is a huge gap from 4 inches to 6 inches. Meaning hardly you'll know what there is under their pants until you'll see them undress.
Don't expect men in Singapore to overdress even in events as they prefer comfort and go for simple outfits.

Attitude and Values
Singaporean guys are known to be tough and competitive in the business world. As a result, they excel in their fields and tend to be workaholics.
On top of that, they usually hold higher education degrees and are smart. They strictly follow the rules and do everything they can with efficiency.
Yet, they respect other opinions and lifestyle choices even if in contrast with their beliefs.
Although a lot of them are old-fashioned and want serious relationships, there are plenty who are into casual sex.

Sexuality
Most Singaporean men are pretty timid sexually in their 20s and hardly experiment with sex as much as they would like because busy with studies or careers.
However, they catch up with kinks in their 30s and 40s. Most of them don't get along sexually with their partner, so they search for extramarital affairs.

Summary of Singaporean Men
3 traits: Men in Singapore are workaholics, efficient, and respectful.
2 tips: To appeal to Singaporean guys, wear a bit of makeup, and dress in stylish but classy clothes. Let them lead the conversation when talking and show them your feminine side.
1 fact: Singaporean men live with their families until they marry.
Sex Life And Hookup Culture
Singaporeans have a traditional view of sex. They prefer to keep quiet about it and hardly discuss sex matters with their parents.

Overall Mindset About Casual Sex
When it comes to hookups and one night stands in Singapore, it isn't viewed positively similarly to other Asian countries. But it still happens with discretion.
In fact, more than half of Singaporeans are having casual sex and don't mind hooking up. They simply can't be vocal about it because of their Asian culture.
Younger people are more accepting, but there's still judgment from the older generation.
If you want to have sex regularly in Singapore, you're better offer by looking for a fuck buddy or getting into a serious relationship.

Swinger Activities in Singapore
There are firm rules against nudity in private and public spaces in Singapore. This is the reason there's no licensed sex clubs.
As a result, the swinger gathering take place privately usually in hotel rooms. There are all sort of themes from wife-swapping, dogging to fetish and kinky parties.
The interesting thing is there are many mix couples as well as local couples. And among the mix couples there aren't only Singaporean ladies but also girls from Thailand, Malaysia and Indonesia. it's truly an international city.
If you want to swap partners or have a threesome, get to know Singapore's members on Adult Friend Finder. The community is welcoming and fun, in fact it won't take long before someone invite you to a sex party.

Is It Easy To Hook Up in Singapore?
Finding partners for hookups is not as easy since not everyone is open to the idea. Yet, it doesn't mean that it's not possible.
Yet keep in mind that Singaporeans don't put out their intent. And if they do, it's subtly.
Often it's easier to hook up with married people than young singles as they have more time to explore sexually. For this reason we suggest to use hook up sites for couples.
Where to Meet People For Sex in Singapore
From large skyscrapers to numerous nightlife areas, it is not surprising why Singapore is a popular tourist destination. Yet, the sexual life of people is still taboo.
If you are looking for sex in Singapore, it's important to look in the right places if you want to hook up. Let's explore some of the best ways to get laid in Singapore…

1. Sex Dating Online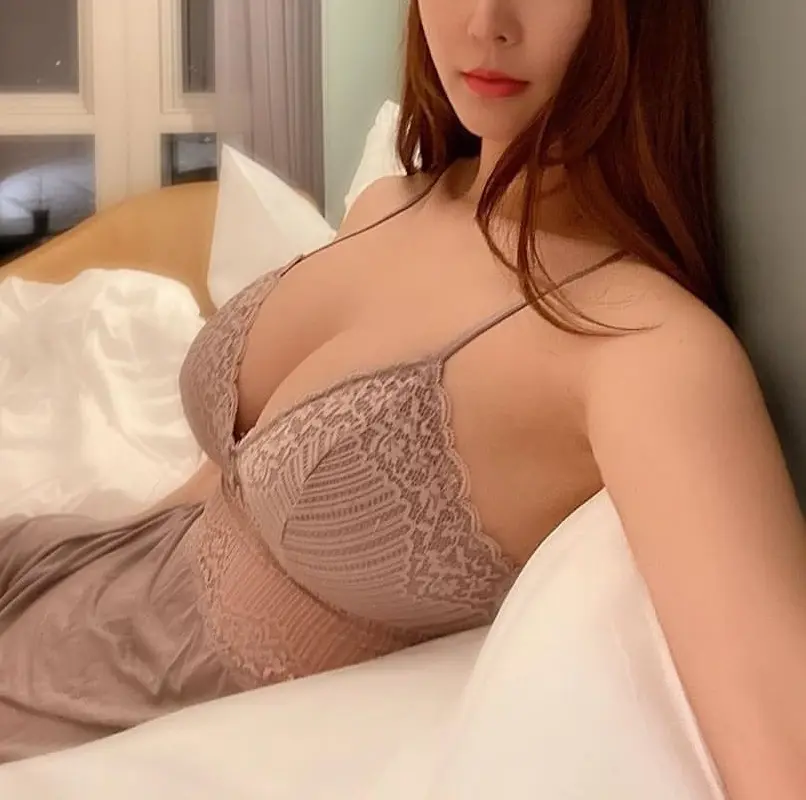 As sex is still taboo in Singapore most of the action is found online. You can find horny singles and couples eager to explore their sexuality on adult dating sites like Asian Match Mate.
It's a no judgemental community for people into no string attached relationship where you can find all sort of arrangements.
From the occasional hook up to the fuck buddies and the couple into threesome activities.

2. Night Hookups in Nightclubs and Bars
Nowadays you can find a place to party in most areas of Singapore. Yet, the most popular nightlife areas are Clarke Quay, Orchard Road, and Club Street.
If you want to hook up with locals and expatriates alike, these are the best bars and nightclubs in Singapore:
• The Council – Located at Boat Quay, this underground club has its doors open from Wednesday to Saturday and usually appeals to a relaxed crowd who's looking to dance and hook up.
• Zouk Club – Located at Clarke Quay, this is the most popular nightclub in Singapore for teens who have recently got their ID cards. On Wednesdays, the ladies night is a must-visit.
• Altimate Club – Located on the 61st floor of Raffles Place, it goes without saying that you will find a stunning view in this nightclub. Moreover, their neon lights combined with the excellent cocktails and young audience is sure to get you laid.
• Manhattan Bar – Located at Cuscaden Rd, this luxurious bar comes in the list of one of the top 50 bars in the world. From endless varieties of cocktails to witty bartenders serving you in an elegant ambiance, what more can you ask for?
• Loof Bar – Located at North Bridge Rd, if you want to enjoy a sophisticated rooftop ambiance with fantastic cocktails and snacks, then you're going to love this place.
Although the number of nightclubs in Singapore has been growing, it doesn't really have the best nightlife for singles.
Finding hook-ups here can be a challenge due to the conservative mindset of the people and the high number of prostitution make it difficult to mingle.

3. Everyday Life Situations
Singaporeans feel reluctant to start conversations with strangers and exchange contacts during the day.
For example, it's hard to approach someone on the metro and ask for their number without creating embarrassment. Therefore, it is needless to say that if your main target is daytime hookups, then you might not be as successful as you would like.
Yet, there are certain tourist locations that can work out if you have the confidence to start a conversation.
For example, Orchard Road is a shopping destination where there's always a lot of foot traffic. Popular malls such as City Square, Paragon and Lucky Plaza are also safe choices.
Otherwise, the area around the Marina Bay Sands also attracts many tourists so it is worth visiting.
And if you relocated here, fitness classes like grityard, F45, or some crossfit style are a great way to get to know new people.

4. Sex Clubs: Swinging And Sex Parties
Singapore has an excellent swinging scene, but only for those who have connections to get invited to private sex parties. The reason is there aren't any public sex clubs.
The easiest way to get to know other like minded people into the lifestyle and get invitated to private sex parties is to sign up with a popular hook up site for swingers.
Most swingers in Singapore use Adult Friend Finder to get to know like minded people. It's a close community of people that enjoy having casual sex.

5. BDSM in Singapore
Due to the prudish mindset of the Singaporeans, there are no fetish clubs in Singapore. The only way to connect with like-minded people is to use Alt.com.

6. Transsexual, Transgenders and Ladyboys
Singapore is still relatively new to the whole LGBT community and hasn't fully accepted it yet.
However, you still have a fair chance to hook up with transgenders and ladyboys if you look into the right places.
Pink DOT SG is where LGBT events in Singapore take place and where you'll find ladyboys.
But becoming a member of a trans friendly hook up apps is the best way to get laid.

7. Strip Clubs
If you're in Singapore to find authentic strip clubs, you're in the wrong city. There aren't any strip clubs in Singapore with strippers like in the West.
The closest you could get to a strip club experience is to visit a karaoke bar and book a private room with booze and ladies for some good time.
How To Find The Ideal Girlfriend In Singapore
If you would like to get a girlfriend in Singapore but without all the downsides of a typical relationship (drama, unreasonable demands and so on), we'll show you the best way to go about it.
There is no need to chase girls in nightclubs or use dating apps that get you into a serious relationship that restrain your freedom.
What is offered for free, often it comes with a psychological tag price – complicated feelings, drama, wasting time and possible embarrassment.
The good news is you can find a Singaporean girlfriend without having to deal with jealousy and nagging while keeping your freedom.
Yet, you still get intimacy, friendship and companionship on a deep level but without having to give up half of your life.
Just imagine spending time with a hot and young girl…
She enjoys being around you and focus only on your needs.
Think about the reaction of your friend and colleagues when they'll see her. Everybody will envy you.
The majority of men get into a serious relationship because they don't know any better ways to find a girlfriend. Unfortunately for most men the time and frustration required to deal with a relationship outnumber the benefits.
That's a pity because so much energy used for the relationship could be invested in the career or business.
So, why wasting efforts when you can simply arrange a relationship on your term?
Finding an ideal girlfriend means having someone who understands your wants and needs instead of pulling you down. For example, when the time comes to say goodbye, she'll only be thankful to you instead of going crazy.
The best way to find the ideal girlfriend in Singapore is to use a sugar dating site. There you'll find several intelligent and beautiful girls that understand a man's needs.
To get started, simply create a profile for free and search for your type of girl. Contact her and arrange a meet-up face to face to see if she is the right fit for you.
That's how simple is to get a girlfriend in Singapore.
Best Hostels And Sex Hotels in Singapore
If you want to get laid in Singapore, looking for a party hostel is the way to go. Wherever there is a party mood, there is plentiful of casual sex.
The best party hostels in Singapore are:
• COO Bistro & Boutique Hostel – (Ideal for solo female travelers)
• Shophouse Hostel – (Party hostel for youngsters)
Couples and singles looking to spice up their sex life might prefer an erotic hotel that can spark that wild sexual need.
Here the best erotic hotels in Singapore:
Safe Sex And Singaporian Clinics
Nightstands and hookups are always fun, but your sexual health always comes on top. So use condoms not only to avoid STIs but also pregnancies.
You can visit the DTAP Center for STD testing and the Singapore Woman's Clinic for pregnancy tests.
The average packages for STD testing in Singapore start from $65 which includes, HIV, Syphilis, and Hepatitis B tests.
I hope this Singapore sex guide is been useful. Enjoy the city.