Bali Hook Up Guide For Singles And Couples
If you are after sexual encounters, intimacy, or simply want to get laid in Bali, you'll find all the info you need in this guide.
Yet, you won't find topics about prostitution or sex tourism, but only tips on how to hook up in Bali and the best ways to find sexual experiences.
This guide is been written for single women/men and couples who are looking for sex partners (casual and not), explore sexual kinks or find an intimate relationship.
Read more if you would like to have sexual encounters, nightstands, intimate moments, or simply find sex partners in Bali.

The Bali Guide was last updated on 27 June 2021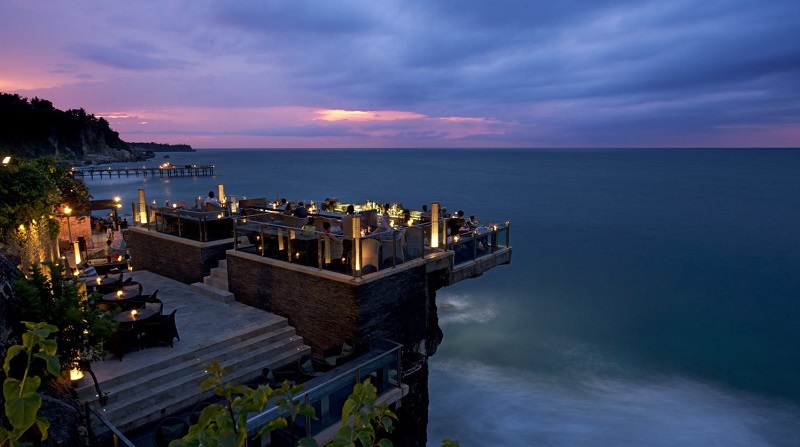 Bali is the best destination in Indonesia to party and hook up. Singles here will definitely enjoy the nightlife.
Yet, it's also popular among couples who are into swinging activities like sex parties or voyeurism. But don't expect to find swinger clubs in Bali, the only way to meet up with like-minded people is to use hookup apps for couples.
If you're looking for a place to have an erotic holiday in Indonesia, Bali should be on the top of your list.
***
Contents
Click a link to skip to that section. Don't skip any sections!
***
Girls in Bali
Look, values and sexuality

Men in Bali
Look, values and sexuality

Sex Life & Hook Up Culture
Casual sex, swinging activities and hooking up in Bali
Where to Meet People For Casual Sex in Bali
Hookups, sex dating, swinging, orgies, strip clubs, transgender and BDSM
How To Find The Ideal Girlfriend in Bali
Arrange mutually beneficial relationships without the drama
Hostels And Sex Hotels in Bali
Best hostels for hookups and erotic hotels in Bali
Safe Sex And Clinics
Play hard but keep safe
–
Girls in Bali
Javanese, Balinese and Sudanese ethnicities form the girls in Bali, giving them naturally sun-kissed skin and recognizable Asian qualities.

Look And Physical Appearance
It's typical for Bali women to have dark tones for both their eyes and hair. Black's their most common color, yet some have dark brown as well.
Their height's average in Asia being at 5'' to 5'1. Meanwhile, their build's on the light side cause having slim figures is the norm for them.
As for style, you'll see lots of women in long dresses or skirts since they're mostly in semi-casual outfits that are thin and lightweight.

Attitude And Values
In comparison to other cities in Indonesia, the women in Bali are very adventurous and fun-loving. They're livelier and much more welcoming, too.
Despite having differences, they still have traditional values as the majority are family-oriented and have close ties with their parents.
Their loyalty to customs ends there since they don't save sex for marriage anymore. And though most date seriously, many also like casual set-ups.

Sexuality
Given that Indonesia is pretty conservative about sex, you'll find that Bali girls aren't prudes and are rather wild in bed.
In addition, there's been a stable and growing sex trade going on here. This means that people having sex isn't unusual to the girls.
Moreover, 48% of the locals think that sex is okay when people agree about it. Yet, 50% say they should go for it as long they think about the risks carefully according to this paper.
Considering the availability of all sorts of partners, you'll get to try out the perfect playmates in Bali, whether you're up for something naughty or not.
Take sometime to learn how to trick a girl to sleep with you, and you'll be fine in Bali.

Summary of Bali Girls
3 traits: Women in Bali are adventurous, fun-loving, and welcoming.
2 tips: To charm Bali girls, look neat in decent clothes and be respectful towards them. Treat them nicely and be generous cause they like kind guys.
1 fact: Girls in Bali are loose and open-minded compared to those in other cities.
Men in Bali
Heavily influenced by multiple Asian races, Bali men have a revitalizing tropical vibe that many will be drawn to.

Look and Physical Appearance
Hailing from Southeast Asian origins, men in Bali have expectedly black eyes and hair, yet a few may have dark shades of brown.
Besides that, they're visibly shorter than most guys in the country, standing at an average of 5'4. They do make up for it with their lean bodies but get chubby later on.
Their choice of clothes is laidback and comfortable, as they usually wear outfits that are casual or smart-casual.

Attitude and Values
Being extremely considerate, Bali guys are helpful and attentive to others. They're the type to smile while doing their best to assist as much as they can.
Aside from that, they're quite romantic and manly. As such, they're forward in showing their feelings and take the lead in relationships.
On that note, they're actually quick to commit. However, not all guys want to get serious cause loads of them just really want to sleep around.

Sexuality
Now, because of Indonesia's mostly Muslim culture, Bali Men are undeniably masculine. This is why they even have better rights for sex.
For that reason, in spite of their rules, 74% of them have sex around 15-19. Not to mention as high as 34% lose their virginity simply due to their curiosity.
While they need to be discreet to the public, behind closed doors, they don't really hesitate to reveal their horny and experienced selves.
So, knowing these details, you can undoubtedly have all types of fun with them as much as you want.
Yet, the best part is pretty easy to tell if a guy likes you after a hook up because they don't play games.

Summary of Bali Men
3 traits: Bali guys are considerate, manly, and attentive.
2 tips: To appeal to Bali men, dress in tight outfits that don't show much skin. Be modest and let them take charge as they like to be the dominant partner.
1 fact: Men in Bali have a macho culture and don't like pushy women.
Sex Life And Hookup Culture
With Bali being the only non-Muslim area in Indonesia, it's got a somewhat relaxed view about casual sex.

Overall Mindset About Casual Sex
Although they can't show their openness for sex, locals can be with whoever they want. They just need to keep a decent image.
In this case, they like foreigners, especially Westerners, and hook up with them regularly.

Swinger Activities in Bali
On account of Indonesia being strict about all types of sexual activities, there's not a single swinger club here.
Seeing that it's impossible to swing officially, singles and couples turn to private online swingers communities on adult sites or forums to find like-minded people.
These groups plan sort of weekend getaways in villas and resorts for sexy themed events like naked pool parties that last all day.
If you want to find out about sex parties in Bali and other activities, sign up on this site and contact people in Bali.

Is It Easy To Hook Up in Bali?
With attention to the locals' approach to sex, it's important to point out that Bali is the best place to hook up in Indonesia.
Men and girls are noticeably looser here and comfortable with casual sex than in other places.
Where to Meet People For Sex in Bali
Bali is known to be a party hub for tourists, so there are naturally numerous sexual opportunities you can come across on the Island as long as you know where to look.
So without wasting any time, let's explore the best ways to get laid in Bali…

1. Sex Dating Online
There are many sexual opportunities in Bali for those who love casual hookups but also value a fuck buddy relationship.
For example, adult dating sites like Asian Match Mate are very helpful to connect you with horny locals and tourists in Bali. There are singles as well as couples who are into no string attached sex.

2. Night Hookups in Nightclubs and Bars
The nightlife of Bali is quite diverse as you can find tourists from around the world as well as locals to mingle with. There are countless dance venues and bars one could visit to spend a wild night.
Therefore, let's look at some of the best bars and nightclubs in Bali for singles to find nightstands:
•  LXXY Bali – Located at Jln Legian No.71, if you want to enjoy a glamorous and high-energy atmosphere with loud music then this is one of the best nightclubs in town. Moreover, you can pay around 120k IDR for unlimited drinks and food.
•  Mirror Lounge & Club – Located at Seminyak, Jl. Petitenget No.106, the unique glass interior, along with premium alcohol is what makes this nightclub standout. The music typically revolves around dubstep and hip-hop.
•  Bounty Discotheque – Located at Jln Legian, this nightclub does not charge any entry fee and the beers are also reasonably priced. But what makes this place a must-visit is the high chance of finding a nightstand due to its rowdy crowd of both locals and tourists.
•  Rock Bar – Located at Ayana Resort & Spa, although a bit expensive, this is one of the best bars to find or go on dates in Bali. Not only the view you'll get is simply fantastic, but the staff is also quite welcoming.
•  WooBar – Located at Jalan Petitenget Seminyak, if you want to grab a couple of drinks with strangers while enjoying the sunset, then this is the bar to be at. Who knows, the romantic view may even lead to helping you find a date or a nightstand.
The best nightlife area for tourists on a budget in Bali is Kuta. Apart from being full of bars and nightclubs, you'll find cheap restaurants and accommodations too.
Alternatively, if you want to party in class, then we suggest heading towards Seminyak. Beach clubs and events with world-class DJs are the norms here.
Aside from that, Seminyak also has new venues popping up every year, so you're sure to find something trendy that meets your preferences.
Keep in mind that both areas are populated with prostitutes. Seminyak has a reputation for catering to hot Western and Indonesian escorts. While Kuta is known for its cheap Indonesian walkers.

3. Everyday Life Situations
Finding daytime action in Bali is possible, but it all depends on being in the right place, at the right time. Bali is a tourist-centric island, so ideally, your best bet is to visit beaches and malls.
The Potato Head Beach Club and the Skai Beach Club are two of the most popular places where foreigners (and some locals) often come to relax.
Other than that, Discovery Shopping Mall and the Beachwalk Shopping Centre are also two famous locations where you're likely to meet new people.
Lastly, make sure to dress smartly and look well-groomed. And avoid using a complex English vocabulary, as most people can't speak the language too well.

4. Sex Clubs: Swinging And Sex Parties
Although there are no public swinger clubs in Bali, it has a reputation for catering to tourists who are into swopping couples, threesomes and sex parties.
You need to connect with like-minded people if you want to get invitations as you can't just visit a sex club.
For example, attending Tantra sessions can often be great to build such connections as you're lucky to find couples there who are into swinging activities. Check out for Tantra retreats in Bali on bookretreats.com.
Alternatively, you can directly contact singles and couples looking for no string attached sex on adult sites like this one.

5. BDSM in Bali
You won't find any public fetish clubs in Bali, as most locals here are quite conservative regarding sexual activities that include bondage, pain and fetish.
However, you might be able to find foreigners who wouldn't mind exploring their kinks.
The best way to connect with the online BDSM community in Bali is through platforms like Alt.com or Kink Bali.

6. Transsexual And Transgenders
Although Indonesia may not be the best country for transgenders, you might come across ladyboys in Bali as long as you know where to look.
The best area to meet transgenders in Bali is on Jalan Camplung Tanduk at Seminyak. This area is known for its LGBT night scene, so you'd likely encounter a ladyboy here.
And while you're in the area, do check out the Mixwell Bar.
Lastly, online trans dating networks like TSdates are a good resource to help you hook up with ladyboys.

7. Strip Clubs
Unfortunately, there are no strip clubs in Bali. But you can enjoy a similar experience in some clubs and bars that host bikini/girli dances.
However, full nude shows are certainly out of the question.
Here are some alternative venues where you can find sexy dancers in Bali:
• Sky Garden – Located at Jln Legian, this nightclub is busy any day of the week. You can always find hot dancers here either at the bar or at the largest room of the club, the Sky Dome.
• A-Club – Located at 4th floor of Akasaka, this club is targeted more towards Westerners and upper-class Indonesians. You can expect to find sexy dancers in lingerie almost every day.
• Eikon Club – Also located at Jin Legian, this venue is popular among Australian tourists. Every Thursday, you can find sexy Russian dancers. If you plan on visiting this place, then check their schedule in advance.
How To Find The Ideal Girlfriend In Bali
If you're looking for a holiday girlfriend in Bali for a week or two, or someone for a long term relationship, you'll find the answer below.
Having a young and beautiful girl on your side is wonderful, but finding the right girlfriend takes some work. It's unlikely you'll find her the moment you arrive in Bali, but with some preparation is pretty easy.
Just imagine enjoying the companionship and friendship of an attractive girl…
She smiles all the time, look after your need and keep company with long conversations and intimate moments.
You'll experience and see Bali with the eyes of a local as she'll take you to places and deal with the locals while you enjoy the country.
Yet, you don't want to end up with some uneducated girl that barely speaks any English. Let alone having an intelligent conversation.
So, the ideal girlfriend in Bali should not only be beautiful and outgoing but be capable to charm a man and hold intelligent conversations. For example, a university girl would be a perfect match.
If you want to find this type of girl, you should hang out in the places where they go looking for foreign men.
And the best place is to register with a popular dating site like Seeking Arrangement. Plenty of Indonesian and Western women in Bali looking for a boyfriend.
Take your time to find the right girls as it can make or break your holiday in Bali.
And if you live there, you want to make sure to be clear about the rems of the relationship in advance to avoid unnecessary drama.
Best Hostels And Sex Hotels In Bali
Bali is popular for its tourism, so ideally, there are many hostels that offer accommodation and hook up opportunities. The majority are located in Kuta, while others are scattered across the island.
These are some of the best hostels in Bali to get laid:
Similarly, whether you want to spend some erotic time with your partner or have passionate sex with your fuck buddy, the right hotel can set the mood.
Here are some romantic hotels and villas in Bali:
Safe Sex And Bali Clinics
Sex can be exciting, but it's important to stay updated with your sexual health.
Therefore, you can visit Bali Medika Clinic and Bali Peduli for frequent sexual health check-ups.
And don't forget to use condoms to avoid STDs and unwanted pregnancies.

Hope this Bali sex guide is been informative and helpful.