How To Get An Older Woman To Sleep With You: 9 Simple Tips
If you want to get intimate with an older woman in this article we'll offer valuable tips to get her in bed no matter your age.
Some women don't discover their sexual potential until they reach their thirties and behind. Anal sex, squirting, and multiple orgasms might be foreign to girls in their 20s.
No wonder why so many young men want to sleep with an older woman. They're generally open-minded when it comes to sex and willing to sexually explore.
You're likely questioning yourself if you even have a shot at getting an older woman to sleep with you.
"Is there something I can offer? Can I do anything to get her interest?"
Having these sorts of thoughts is perfectly normal as you don't have the same level of experience. And as if that wasn't discouraging already, there's also the possibility that she won't take you seriously.
Despite these drawbacks, though, you still have a decent chance of hooking up with an older woman. It all depends on how you behave around her and how you make her feel.
Below you'll find 9 tips to get an older woman to sleep with you no matter your age.
1. Be A Gentleman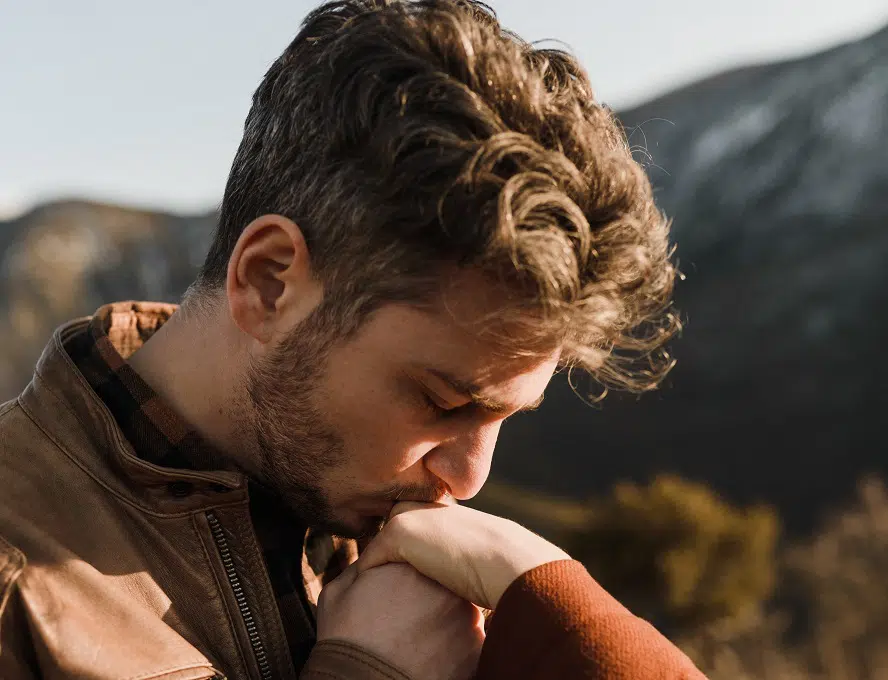 Women in general highly favor courteous and well-mannered guys.
Yet what attracts an older woman to a younger man is old-fashioned gestures such as opening the door and pulling out their chair for them.
The reason is mature women appreciate traditional practices.
Being a gentleman is an art worth learning if you're into older women. They won't resist your gestures.
2. Be Direct About Your Interest In Her
Although she's much more confident than a younger girl, a mature woman still needs some assurance that she won't be humiliated.
She's had to deal with many issues in her life and won't want to add rejection to that list.
So to make an older woman want to have sex with you, it's vital that you're direct about your sexual interest in her. She needs to know for sure that you're on the same page as her.
Give her a straightforward and sexy complement that's impossible to misinterpret.
Yet, keep in mind to tell an older woman you want her with confidence. Otherwise, she won't feel sexually attracted to you.
Unlike younger girls, older women don't have the patience to beat around the bush.
3. Be Confident
You might be worried that you have to be a big shot to sleep with older women. And that they only go for rich and successful guys, right?
This article on Science Daily found out that women become less picky with their partners once they're past 40.
In short, women in their forties, fifties (and beyond)  won't care about your background or achievements.
What they care about is when you approach them if you're confident or not. She just wants to feel secure being around you.
4. Treat Her With Respect
To sleep with an older woman, it's necessary that she likes you as a person. She won't want to get together with a man who will oppress or bully her at her age.
Also, you have to prove that you actually pay attention and value her views.
Let her speak her mind and take in what she has to say. Because even when it's casual, she wants a partner who won't dismiss or ignore her voice.
And when you give her compliments, offer them with respect…
5. Be Trustworthy
Seeing that their emotions are now more stable than when they were young, older women are usually at ease with sex. This is why they don't play hard to get anymore and prefer to get it on right away.
Yet, if you want to sleep with an older woman, you need to convince her that you're trustworthy. Cause even if she likes casual sex, she still wants to retain a clean image.
For this reason, it's important that you show her that you don't have a big mouth. That whatever you two do will stay a secret.
6. Go After Married Or Divorce Women
Are you keen on scoring as fast as possible? Then you'll have the best luck when you go after divorced or married women unhappy about their sexual life.
For starters, they feel sexually frustrated and lonely even if they have a husband.
As a result, they'll be eager to sleep with you to feel their void. It won't take much, as you only have to be kind and give them the attention they need.
You can find plenty of sexually unhappy women looking for affairs on dating sites for married people. Older women on those sites are particularly attracted to younger men for obvious reasons.
7. Make Her Feel Young Again
Older women tend to get stuck in a daily routine. Work, family if they have one, and some other life happening. In other words, the older woman you're after probably hasn't had fun in a long time.
As such, she'll want to hook up with you when you make her feel young again. Take her out for dinner at a nice place or do an activity she's never tried yet.
She'll be feeling excited for the first time in a while. You can even convince a married woman to sleep with you if you make her happy enough.
8. Tell Her You're Not Selfish In Bed
By their 40s, women know what they want regarding sex and are up for trying new things.
Whereas men of similar age aren't as open and tend to stick to their ways. Their needs always come first for them.
If you can be the type of guy that can fulfill her sexual fantasies, you can bet she'll be more than willing to sleep with you.
Just tell her how much you would like to satisfy her desires and she'll fuck you eagerly.
9. Let Go Of Your Ego
Want to hit it off with the mature lady you've just met?
You have to let go of your ego then and allow her to shine. Don't talk over her or cut her off while she's speaking.
Instead, listen to her opinions and respectfully share yours as well.
By doing this, you'll show that you're a man who's not afraid to be around a confident woman.
In turn, she'll love how accepting your attitude is, which will stimulate her mind and body. It'll make her want to hook up with you.
How To Ask An Older Woman To Sleep With You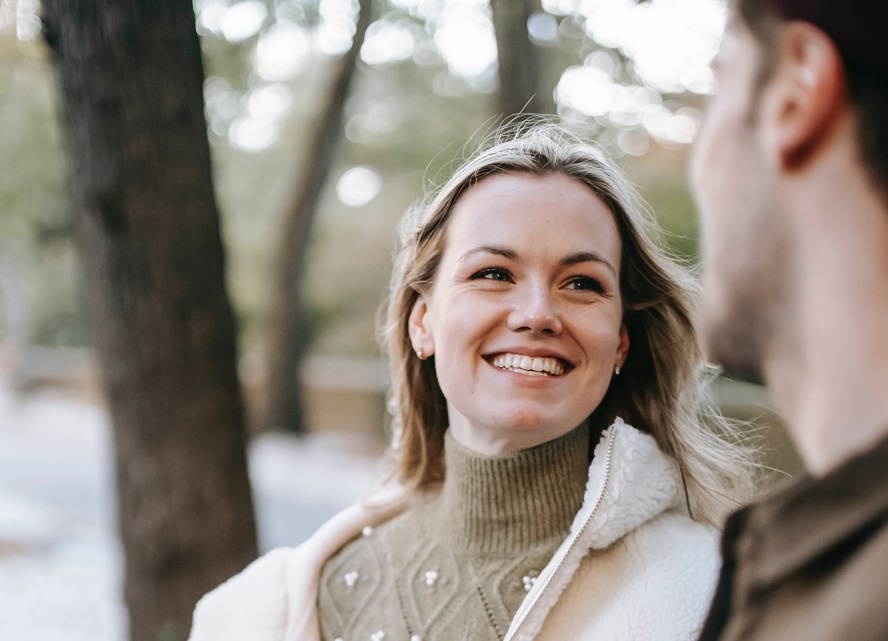 Most men get paralyzed when it comes to asking an older woman to sleep with them. This usually happens simply because they don't know if she is sexually interested.
So they feel intimidated to make a move because they don't want to get rejected.
But once you can recognize the signs an older woman wants you, it's simply a matter to let her know that you're interested in her.
In the case you don't feel confident to express your feelings for her, simply ask if she is looking for intimacy. If she says yes, then she is ready to have sex.
Make sure to let her know that you can fulfill her needs, but without being too direct. Subtle hints and flirty messages will let her know that you want to sleep with her.
So this is how you can get an older woman to sleep with you. If you still have doubts, don't hesitate to comment below.
RELATED ARTICLES