How To Have More Casual Sex Opportunities: 9 Tips
Have you ever wondered why some people seem to have all the luck with hookups? Or why they can have casual sex so easily when you have a tough time?
Well, It's all down to having the right mindset and habits. These two are what effectively make a person sexually attractive partners in general.
For this reason, if you adopt the same traits, you'll be able to find casual sex partners easily.
The tips below are the most effective ways to be prepared yourself for casual sex opportunities…
1. Work On Yourself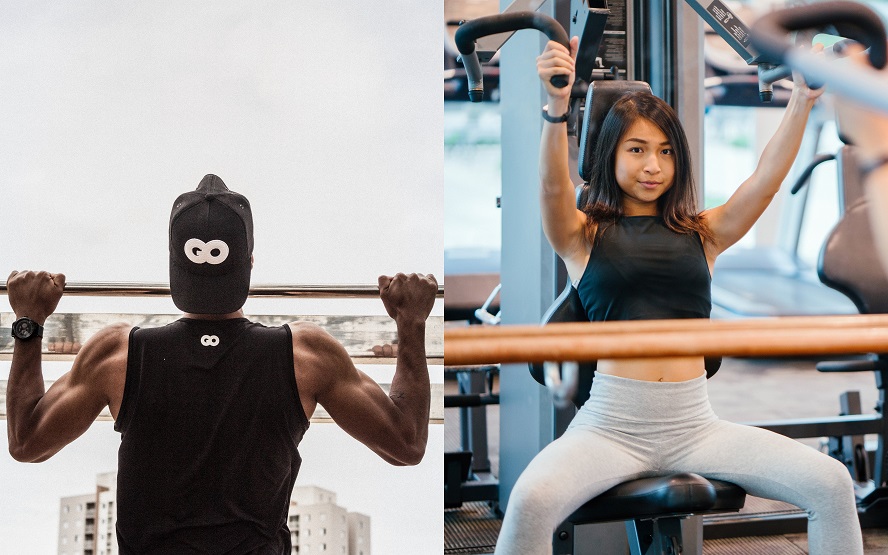 Unless you're a doll who was brought to life, we're pretty sure that you're far from perfect.
This isn't an issue though. Even the 'hotties' you see around are in an improved version of their original selves.
And because casual sex is all about chemical attraction, becoming more attractive will land you more hookup opportunities.
This is why you need to work on your body if you want to have lots of casual sex. In other words, you must:
Dress Better – Wear classy and clean clothes that suit and go well with your body type.
Get Fit – Tone your body, and lessen or remove your belly fat.
Look Healthy – Be lively and bright. Appearing sickly won't turn anyone on.
Work on Your Hygiene – Bad odors are a real turn-off.
2. Be Sexual
If you want others to desire you as a casual sex partner, it's important that you present yourself as a sexual person.
That is to say, you have to get the message across that you're open and comfortable with sex.
The best way to do that naturally is by becoming comfortable talking about sex in conversations.
And if the other person gets excited about it, you should know how to flirt to build sexual tension.
How else are they going to know that if you act like a prude or are insecure?
3. Search for Casual Sex In The Right Places
There are places where finding casual sex is easier. The reason being people go there exclusively to find sex partners.
To begin, consider these venues to find casual hookups:
• Online – The natural first place to look for casual sex is the hook up sites and apps. The reason is easy to sign up and start matching with horny people.
If you've never done it before, we explain how to find hookups online step by step no matter your experience.
• Sex Clubs – Also known as swinger clubs, singles and couples visit this type of venue simply to have casual sex with strangers.
If you're a female or a couple swinger clubs are a good option, but not for single males. Not only do they have to pay a higher fee, but several clubs don't allow them in.
Check out our sex city guide to find the best swinger clubs in your city.
• Bars and Night Clubs – For those social animals out there, bars and nightclubs are great to meet strangers and possibly hook up.
Check out our tips on how to get laid in in bars and nightclubs to avoid disappointments.
4. Be Confident
There's nothing bad about being shy. But sad to say, it won't score you any sex partners either.
In light of this, find the courage to start conversations and be flirty if you want to get plenty of action in the sheets.
If you simply wait for someone to approach you, you'll wait for a long time.
Be forward, and take the initiative to go up to the person you fancy whether you're a man or a woman.
By doing this, you'll have more chances to find casual sex than if you just stood in the corner all night long.
5. Choose An Easy Partner
Skip the picky people if you're after just casual sex. The effort isn't worth the reward. The ideal partners for you to hook up within this case are the easy ones.
Not only will you just need to put a little effort into them, but they'll also give in to your advances much faster.
Furthermore, both sides won't have to beat around the bush or pretend to be 'nice'. It'll be clear from start to end that you two only want sex, and won't be making a fuss about it.
This essentially saves everyone's time and energy.
6. Follow The Unspoken Hook Up Rules
When you find a willing sexual partner, the situation can quickly turn for the worst if you don't follow the classic hook up rules.
Knowing what not to do, and how to proceed not only will help you to avoid awkward moments but also keep your hookup interested.
And remember that having casual sex too often with the same person might bring drama to your casual relationship.
Even getting you emotionally attached and pulling you out of alignment with your path as Arden Leigh explained…
7. Look Experienced
Let's be honest here. Would you prefer a new doctor or a well-seasoned one?
Obviously, you'll want the latter over the former since they'll be experienced. This is true as well when it comes to casual sex partners.
You see, people hook up to have a good time in bed. And if you give the impression that you can't deliver, you won't have any chance.
Given these points, hide your nervousness and try to look experienced to be an appealing sex partner.
By acting confident and self-assured you'll be able to seal the deal with more individuals.
8. Learn About Body Language
Nowadays plenty of folks are open to casual sex. Yet many people can't get laid.
Do you want to know why?
Because those people are clueless about body language. They fail to pick up the cues that a person likes them and accordingly lose the chance to hook up.
So you must learn how to understand body language as it's the only way to tell the non-verbal signs that a woman wants to sleep with you, or if the guy is turned on by you.
It's a must-have skill as loads of girls and guys aren't direct about their sexual interests.
9. Be A Good Host
From the meet-up to the sex, be gentle and inviting. No one likes rude and unpleasant people.
By offering a drink or a meal, or sending an Uber to pick him/her up is a good start before having sex.
And even after the act, although both of you are just in for the sex, it isn't pleasant to be kicked out from the home.
After all, you might hook up again for some fun.
So be a kind person. Make them some coffee, give them a hug when they are living, and don't avoid them if you meet them in a public place.
RELATED ARTICLES