Top 10 Easiest Countries To Get Laid in Europe
When it comes to getting laid in Europe, the dynamics of each country are entirely different.
From religious barriers to cultural differences, there are many obstacles and opportunities which may come in your way, making casual hook-ups a challenge.
And make no mistake, we aren't only referring to the best countries to find casual sex and an intimate relationship for singles, but also where to find sexual satisfaction as a couple.
We've already covered the easiest countries to get laid, but today we'll review the best European countries to get sex satisfaction…
1. Germany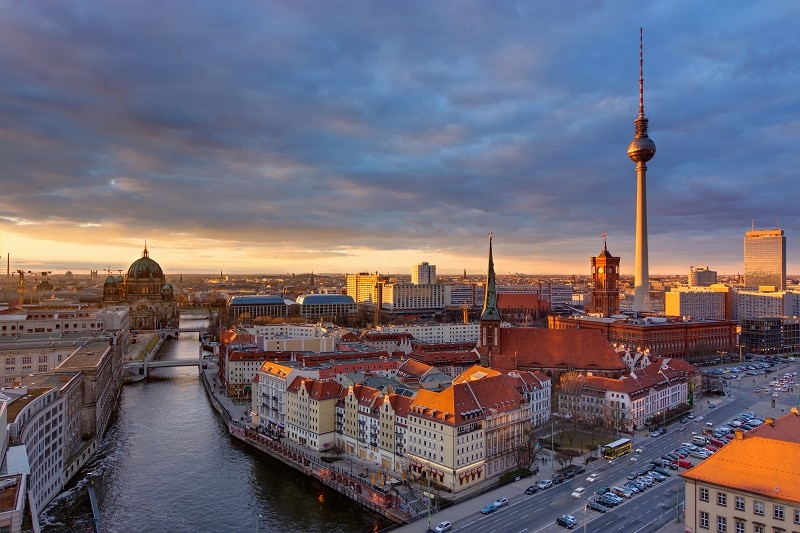 Germans have a reputation for being promiscuous despite their serious culture. Even among married couples, sincere relationships aren't a priority as they often indulge in naughty activities.
In fact, you'll find plenty of swinger clubs across the country as well as numerous fetish clubs to explore your kinks.
If you enjoy public sex, don't miss out on the nightclubs in Berlin where having sex on the dark corners while being watched is pretty common.
For example, the infamous Kitkat Club not only encourages voyeurism but also has fetish nights every week.
Hamburg is also a great city for swingers with several sex clubs and a great nightlife with several strip clubs to keep you entertained if you're alone.
For singles looking for parties and casual sex, popular destinations like Munich and Frankfurt should be on the list.
All in all, Germany has rightfully earned the reputation for the easiest place to get laid in Europe.
Here anything sexual not only is tolerate but culturally accepted. And it's also legal to have fun in a brothel…
• Read More: Germany Sex Guide
2. United Kingdom
The best part about the UK is that the people here enjoy casual sex as much as parties. Both men and women love getting wild not only at parties but also in bed.
On weekends you'll find drunk singles pretty wild and horny ready to have sex with strangers.
And don't miss out on the university campus, there are always some events to mingle with young and intelligent people. While casual online dating is popular and the most effective way to get laid.
A large number of people are also heavily into swinging and talk about it openly…
After all, there's a reason that you can find more than 200 swinger clubs in the country.
So if you enjoy the swinger lifestyle then you'll find plenty of couples to have some fun with in private.
We recommend heading towards London, Manchester, or Birmingham in particular, as they offer the highest chances for finding casual hookups.
In conclusion, the United Kingdom is the easiest European country to get laid at night that's to its party and drunkenness culture that encourages casual sex.
• Read More: UK Sex Guide
3. Finland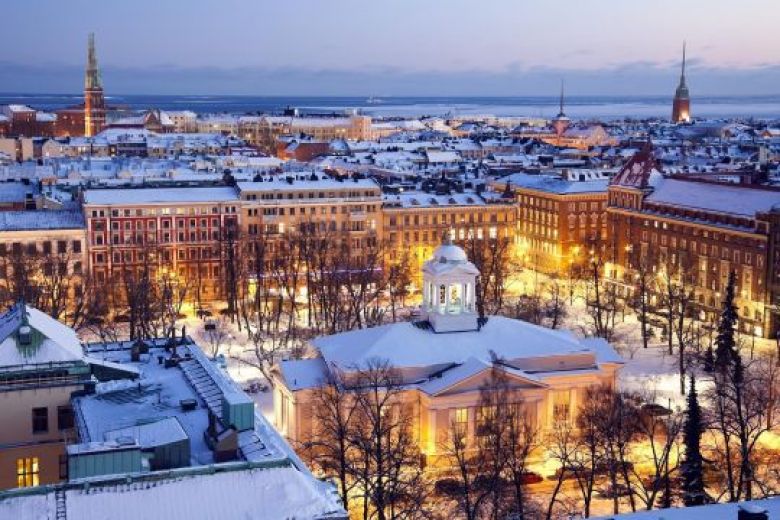 The majority of the Finnish people are very open towards sex and have a reputation for hooking up with foreigners. The night scene in this country is vibrant, and after a few drinks, the atmosphere gets hot.
There's no concept of guilt or shame among Finnish people when it comes to sex. They perceive it as a fun activity and are often open to having multiple sexual partners.
In fact, it is worth mentioning that Finland is one of the most promiscuous and unfaithful countries in Europe…
Ideally, Helsinki is the wildest city in Finland. The chances are you might even find a sex partner at the end of the night who'd be willing to fuck you without a condom.
However, we don't recommend that as many others before you may have also scored it without a rubber.
4. Hungary
Although Hungarians love playing hard to get, the millennials can be quite horny and welcoming towards casual sex.
You would have to take them out on a couple of dates, but that's more than worth it for what they'd give in return.
On the contrary, the online dating scene has been booming in Hungary so this is great news for the shy and unsociable. You wouldn't have to jump from one nightclub to another to find nightstands.
Moreover, there are around a dozen swinger clubs you can visit where you can hook up with singles and couples.
Fortunately, major cities in Hungary like Budapest and Budaors are becoming more sexually liberal. And the city is becoming a popular destination for the party goers looking for fun on the budget…
5. Netherland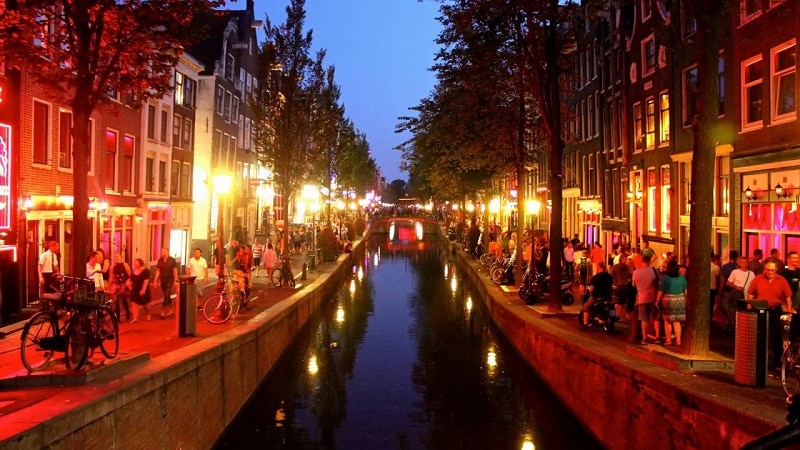 With a little bit of humor and the right level of confidence, it wouldn't take long before you find sex in the Netherlands.
The bluntness of Dutch people is a blessing in disguise. You'd instantly know whether you have a chance of hooking up or not to avoid wasting your time after a lost cause.
With that being said, the Netherlanders are quite sexually open-minded.
There are a fair number of fetish and swinger clubs in the country, with the most located in Amsterdam and Rotterdam.
So as long as you play your cards right, and do not sound too pushy, you'll likely end up getting laid in the Netherlands.
6. Denmark
Similar to Finland and other Scandinavian countries, the Danish are also quite easy-going about sex.
In fact, half of the people in Denmark have had nightstands. So that takes your chances of getting laid to a whopping 50%, which in our opinion is insane.
Apart from that, Denmark also has one of the wildest swinging scenes in the world.
There are numerous swinger clubs scattered across the country with a few nears its capital, Copenhagen, so you're prone to find couples down for threesomes and even gangbangs.
Moreover, the Danes treat sex as an art and change their sexual partners like a pair of paints.
Thus, if you're social enough, then it is highly likely that your trip to Denmark wouldn't lead to disappointment.
7. Spain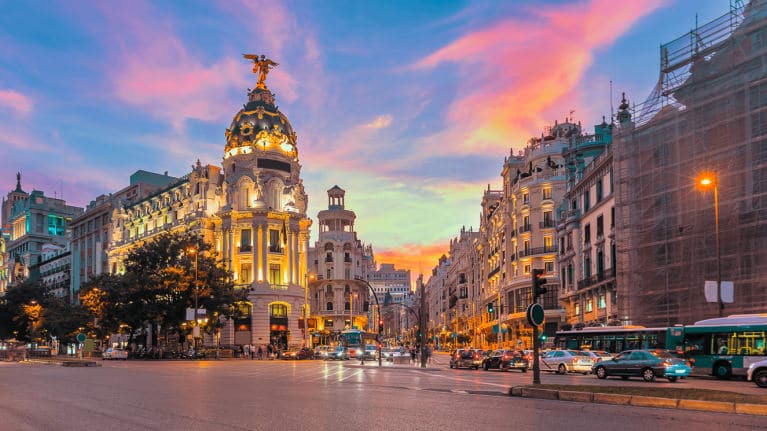 Finding casual hookups in Spain is heavily dependent on where you're staying.
Ideally, if you want to maximize your chances of getting laid, then we suggest staying in major cities like Barcelona or Madrid.
Apart from that, if you'd like to explore your kinks, or have other unconventional sexual habits, then we have good news for you!
There are more than a dozen swinger and BDSM clubs in each of the big sex cities in Spain. Therefore, it is safe to say that you'll get plenty of action regardless of your preferences.
Even if you're a foreigner and do not understand the local language, do not worry. Just pick up a couple of common phrases, remain confident and let your charm do the rest.
8. Ireland
Although Ireland is a Catholic-dominated country, the number of horny millennials it hosts would surprise you!
People here like to keep appearances, but if you're confident enough, then it wouldn't take long for you to find casual sex.
The people of Ireland love to drink, and as we all know, booze and sex go hand in hand.
In fact, you can visit one of the many popular nightclubs in Dublin to mingle with strangers. It is highly likely that after a couple of drinks, you'd end the night on your terms.
9. France
The love for sex is deeply integrated into the French culture. The people of France do not shy away from their sexual desires and are known to be quite promiscuous.
There are plenty of opportunities to find sexual encounters in France. From the dazzling clubbing scene to the hundreds of swinger clubs scattered across the country, you can sleep with a new partner every night.
Although, if you do so, we'd recommend using protection to be on the safe side.
It should not be surprising that the city of love, Paris offers the highest chances to get laid in France. While Marseille comes at a close second.
10. Ukraine
Even though Ukraine is last on our list, this doesn't mean in any way that you wouldn't find any action here.
This country is known for its stunning women and handsome men who tend to be a bit shy at first, but the more you know them, the more they open up.
Initially, you might have to make some efforts to make Ukrainians feel comfortable, but once you do that, the reward will surely be worth it.
At night you have the best chances to find sex in Ukraine. Ideally, you'd want to scour in its major cities like Kyiv or Odessa.
The good thing is that most Ukrainians can speak fluent English, so if you're a foreigner then start with different pickup lines and flatter them as much as you can.
Making some extra efforts and learning a couple of local phrases, can certainly add more points to your bucket and exponentially increase your chances of getting laid.
• Read More: Ukraine Sex Guide
–
The Bottom Line
In life, sometimes it's important to cut to the chase. While some people might be visiting Europe to enjoy its natural beauty, others would do so to get laid.
But before going is worth learning some hook up tips and tricks so you don't get into awkward situations.
And make sure to do some fun activity when hooking up with someone. That's the best way to make your trip memorable.
Now that you know the top 10 Easiest countries to get laid in Europe, you only need to buy a flight ticket.
If you think we've missed out on any, then feel free to let us know in the comments!